Daily Reflections Presents
Poetry by JackiePA

Jackie and I met a few years back and since then she has been
a source of blessings, tears and laughter in my life. Jack's
poems never fail to touch my life in some small way and I am
deeply honoured that Jackie allows here works to be used here
on the Daily Reflections site.
I pray Jack's poems will add a blessing to your day also. Some
of her work can be read below.
Thank You to Jackie for allowing some of your writings to be
added to Daily Reflections to bless others
Gwen


The Birth Of A Poem
My mind fills with images
I daydream too much,
But wish I could paint all I see
with a wide and sweeping brush.
Beautiful images bloom in my mind
like fields of flowers in Spring,
Or wonderful visions from the past
that cause my heart to sing.
I love to share the things I see
and the lessons that I've learned,
I've walked along a rocky path
so every step was earned.
Instead, a picture I must paint
with words that touch the heart,
Deep feelings created in the soul
become words to impart.
The story begins, then softly flows
as words begin to rhyme,
And, before I know it, I've given birth
for the thousandth time.
I give my words to trusted friends
who cradle them with care,
Though a brand new poem is born
it's not Christened until it's shared.
© JackiePA@aol.com
2000



Poetry Listings
A Chocolate Rabbit Tale
A Fathers Love
A Great Battle Calls
A Mothers Heart
A New Day Has Come
A Sad Day
A Tall Tale Of Friendship
Addiction
Angels Are Near
Angel Of The Desert

Beautiful Earth
Become The Butterfly - One Step At A Time
Birthday Prayer
Brothers
Children Of The World
Christmas Is Coming
Come Unto Me
Created In Gods Perfection


Easter Sunday 2003
End Of The Rainbow
Father Time
First Birth
For Julia
For Mother's Day
Friends
Friendship
Friends Are Flowers In The Garden Of Life



Golden Thoughts
Guardian Angel
Guardians Of Us All
Happy Birthday America
Happy Birthday America 2003
Hidden Garden
I'd Give The World
In Memory
Life's Path



May The World Keep Turning
May We Forever Be
Morning Thoughts
Mother's Day Reflections
Motherless Daughter
My Other Mother
One Last Hug
Online Friends



Peace
Prayers For The Soldiers
Promise On A Star
River Of Life
Rock Her In The Cradle Of Love
Seasons Of Friendship
September 11th Remembered
September's Storm
Special Parents
Spiritual Moments ~ Angel Poems
Strength
Summer's Song
Sweet Angel

Thanksgiving Prayer
The Connection
The Final Journey
The Gift
Touched By Angels
When Daddy's Pray
Touched By An Angel
Unforgettable
Watercolor Memories
White Butterfly
Who
WHO IS THIS MAN?
Winter
You Won't Feel Alone
Your Angel Cares For You


Email The Author: JackiePA
Poems are used with author's consent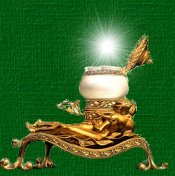 Poet's Nest is a wonderful group of
people,who have become close friends.
If you'd like to join them, the link is
here to Subscribe.....Believe me, you
will have many Blessings daily.
Poet's Nest Subscribe