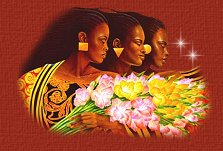 My Other Mother
I believe in miracles
and I was granted one,
A special gift came to me
far brighter than the sun.


Mama, YOU are the sunshine
that brightens my day,
When I need a mother
you know what to say.



You are a treasure
more precious than gold,
Through all the heartache
it's YOU who consoles.


I feel like your daughter
I loved you from the start,
For you are the Mother
born in my heart.


~JackiePA ~
©used with permission
for Mother's Day
May 11, 2003
Read more of her poetry here:
POETRY By JACKIE