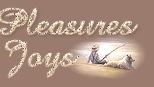 SUMMER'S SONG
Birds and flowers, a deep blue sky,
Fluffy clouds drifting by.
Children playing with delight,
Long days, warm nights.
They run on beaches, bodies tanned,
Building castles, oh so grand.
Jumping the waves if they can,
Gathering seashells with tiny hands.
Beautiful memories of summers grand,
Sandpipers scurry along the strand.
Seagulls scavage for food they need,
Beach roses bloom and scatter seed.
Soothing winds gently blow,
Bodies tan and softly glow.
Perfect days, star-filled nights,
Summer's song makes the world seem bright.


~ JackiePA ~
© June 13, 2003 Used with permission
Read more of Jackie's poetry here